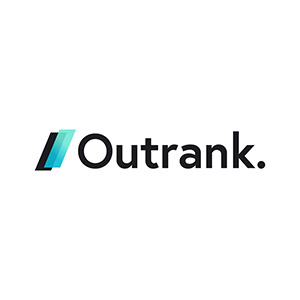 When filing for defence tenders in the UK, you need to convince the MOD about your ability to deliver the goods, works or services required on time. You need to draft a tender response which is precise, clear and easily comprehensible. Read on to discover how to draft a winning defence tender.
A military doesn't just need tanks, aircraft and warships. It also requires a vast range of equipment, supplies and services, from infrastructure support to food, clothing, transport and office consumables. If you supply any of the thousands of diverse goods and services required by the modern military, then you can partake in the MOD tender bidding process and aim to grow your business through winning a share of this lucrative market. The MOD spends around 14 billion a year on sourcing equipment and services from UK industry – you can't afford to lose out when you file for defence tenders.
The MOD is legally mandated to find suppliers for all its competitive requirements in a transparent manner so that it gets the best possible value for taxpayers' money and suppliers too get a fair chance to represent their case.
As an aspiring service provider to the MOD, you must convince as a reliable supplier who adheres to quality standards. Any compromise in the quality of the services you offer may put Service personnel in jeopardy. Even in scenarios that are not life-threatening, any compromise in quality may mean higher costs in equipment maintenance, for example. Hence the MOD tends to award contracts only to those suppliers who have earned a reputation for reliability.
If you have a solid track record and your clients have been satisfied with your work, you have a great chance of winning your share of contract opportunities from the MOD. And those businesses that pioneer an innovative approach to service delivery and use cutting-edge technology will score over their competitors every time.
A major benefit of doing business with Government is that you can be assured of receiving timely contract payments. A reliable cash flow will help keep your business in good financial shape, and you won't have to waste valuable resources on chasing payments.
There is fierce competition among businesses seeking to secure their position in the defence supply chain. It is essential that you stay on top of newly published defence tender notices. You must also keep abreast of emerging trends and fresh developments in the sector as that will help you strengthen your business strategy. A copy of publications such as Jane's Defence Weekly or subscription to an online defence tender notification service will help.
You can subscribe to websites and magazines which throw light on all issues relating to public procurement. For anyone interested in supplying to the defence sector, access to such sources is indispensable.
Information must be well presented in a tender response to optimise the chances of success. You must know how to promote your expertise in a particular tender bid without being voluminous in your response. Reply to all the points mentioned in the bid document – omitting something only shows that you do not have anything positive to say.. Finally, do not file a standard response for all tenders.
File a basic tender response with a no-frills approach offering your lowest possible bid. If you are offering a multi-layered price structure, use tables for clarity. This will give you a good chance of being included in more advanced tender discussions. You must also avoid making a sales pitch in your tender response.